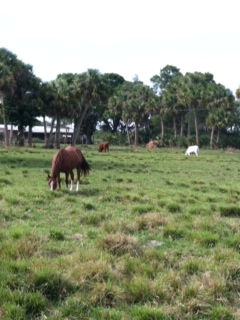 Come explore a hidden treasure tucked away in Western Martin County! Wildlife & the rural Florida country life abound so bring your horses, livestock, pets, children & more. Enjoy the laid back lifestyle with only a short commute to Palm City, Stuart, Palm Beach County, Okeechobee & Orlando.
Take in a rodeo, a horse show, a home cooked meal at a historic bed & breakfast or a tour of The Barley Barber Swamp Preserve. Enjoy a boat ride down the St. Lucie Waterway either east to Stuart or west to Lake Okeechobee. The Indiantown Marina is the most protected marina in Martin Couty during storm season with year round boat storage. Indiantown in Martin County has 3 parks for picnics and sporting events and the Indiantown Chamber Christmas parade is also a must see!

If you are a potential business owner or entrepreneur, discover your opportunity to expand or start a business with the immense support of the Indiantown Chamber of Commerce and the Martin County Business Development Board. Indiantown has plenty of room for a large or small venture. We have room to grow!
http://www.indiantownchamber.com/
http://www.indiantownmarina.com/